Our PC-12 aircraft fleet can take off and land in places no other aircraft can. Whether it's gravel, grass, or dirt runways, you can land as close as possible to your destination.
The PC-12 has the advantage of accessing small airports as it only requires a very short runway (792m). This allows this aircraft to land at over 2500 airports in Europe, saving you valuable time in reaching the final destination.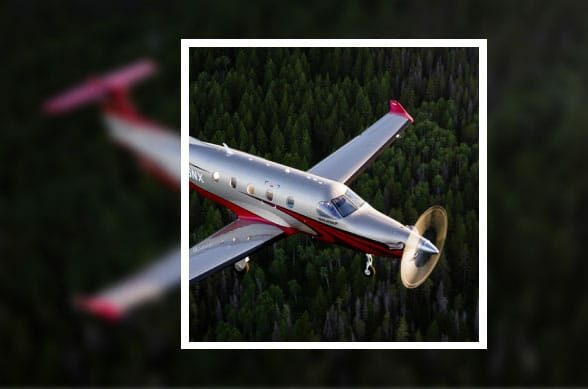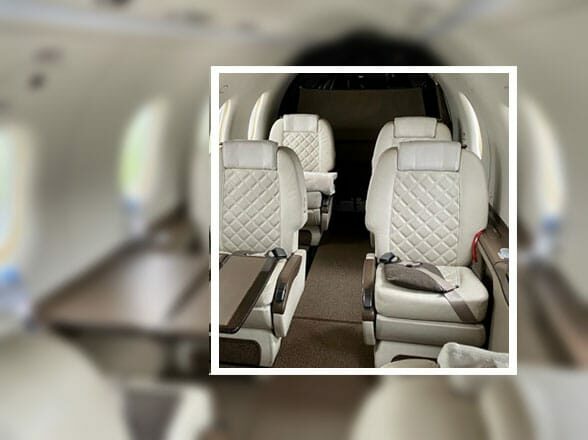 The PC-12 offers the smartest cockpit, with advanced avionics of high-end business jets. It offers the latest technologies in navigation, safety and situational awareness for pilots with tools and features more developed than most airlines.
The PC-12 is designed and crafted in Switzerland and stands out in comfort, quality and efficiency. It is the most versatile, safe, reliable and valued business aircraft in the world and is trusted by customers around the world to fly their families, employees, customers and critical cargo.
The PC-12 has proven its reliability operating over 1700 aircraft which have flown more than seven million flight hours, it also enjoys a safety record on par with twin-engine business jets. The PC-12 is powered by a single Pratt & Whitney PT6A-67 engine.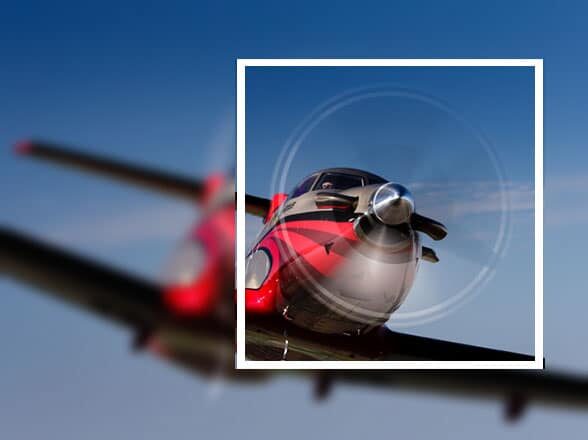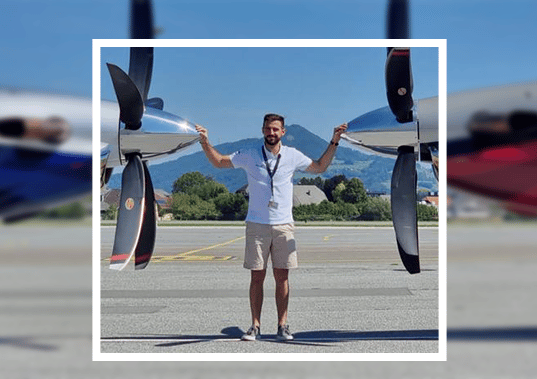 Hans Jet invests in the very best training for our flight crew, to ensure that you enjoy the luxury you deserve.
Our aviators are trained using the Fly 7 Training NGX simulator in cooperation with Pilatus.
The greenest fleet in Europe.
The Pilatus PC-12 is the greenest aircraft in the sky, which emits 10 times less CO2 than any other jets in the same category (670 CO2 kg/per hour). Since 2022, you can join our mission to become carbon footprint-free by donating just €15 per flight hour, through which we'll plant one tree - offsetting that hour's carbon emissions completely. Hans Jet will match every donation, helping you to make an impact towards a better environment for future generations. Interested in learning more about how you can join our mission? Contact us now!
Thanks to the cargo door at the rear part of the aircraft, bulky luggage such as golf bags, skis, bicycles, or motorbikes can be taken on board.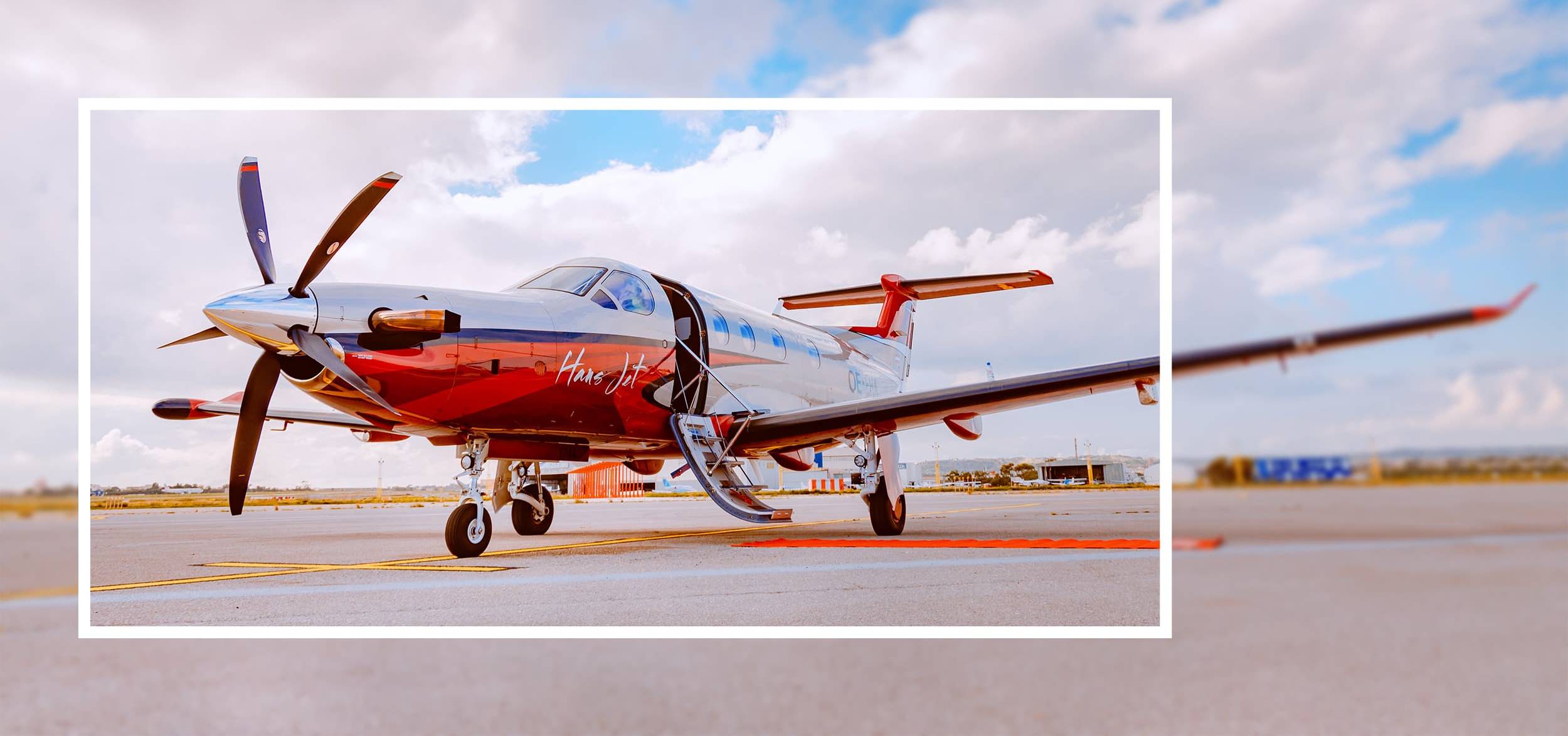 Travel anywhere throughout Europe
Choose your destination and fly to any of the vast selection of airports throughout Europe.
Note
Each circle on the map represents 1 Hours of travel time with the PC-12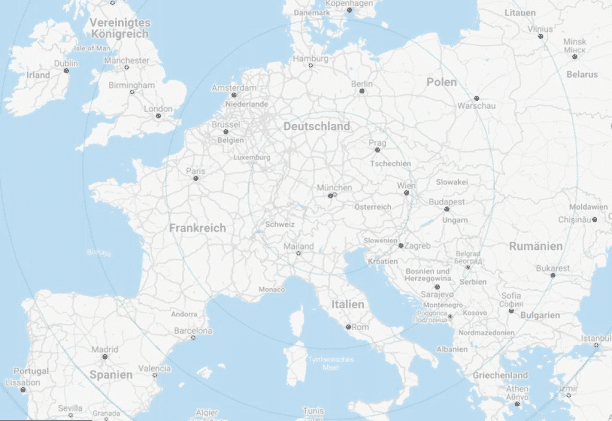 Sabine
PC-12 Fleet Chief Pilot & Project Lead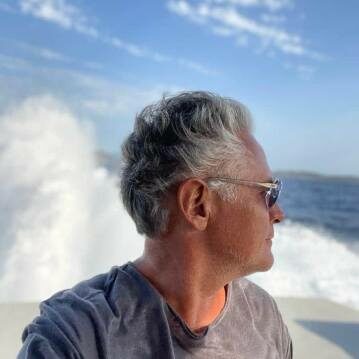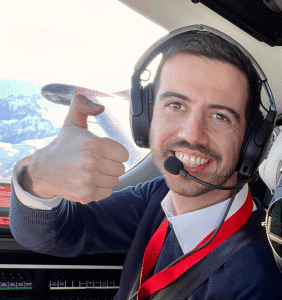 Mathias
Project Lead & Head of Sales